NY Reflection song
New video from Neil Sturgeon and the Infomaniacs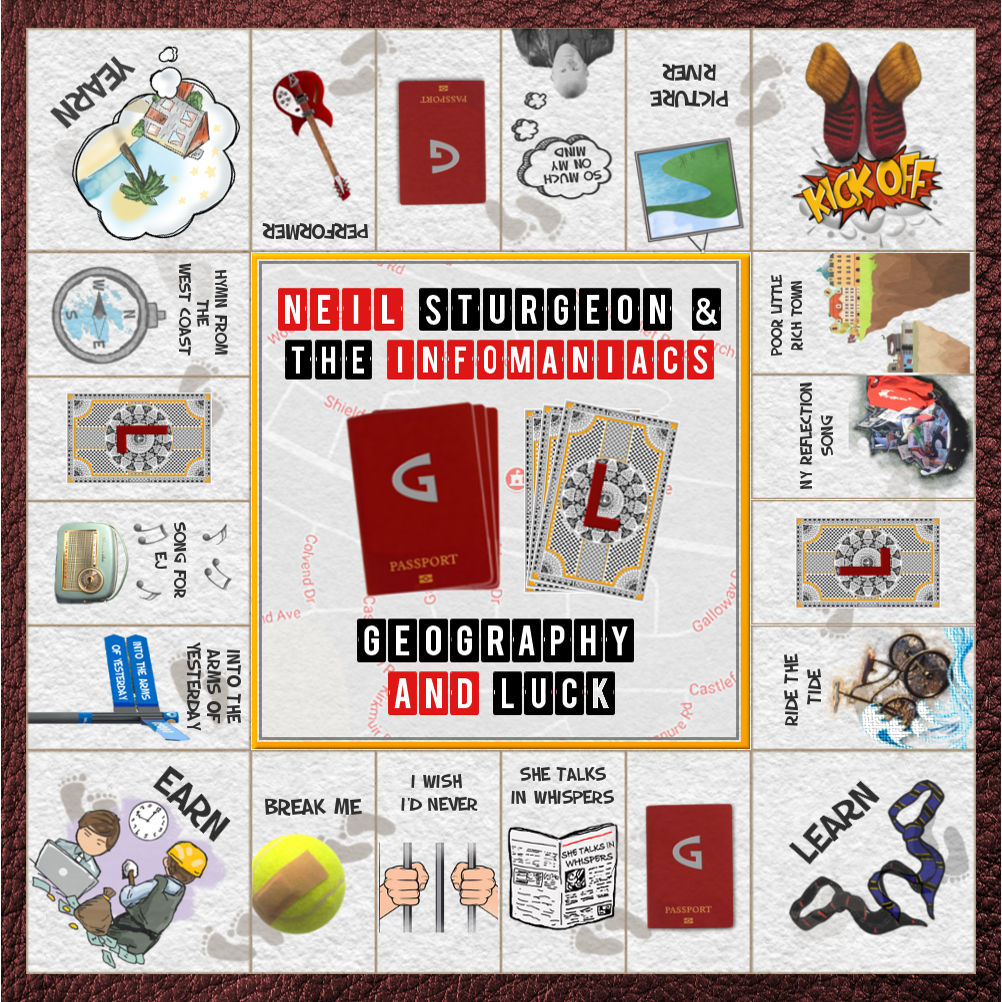 The 'Geography & Luck' album has now been officially released and I'd like to thank everyone who has bought it so far, your support is hugely appreciated. The CD version is of course on sale here at the site and from a few online stores including Kool Kat Music in the United States. The album can also be downloaded from iTunes, Amazon and many other outlets on the web and for a short time you can check the songs out via Spotify and other streaming sites.
I'm continuously adding back catalogue items to the stock on sale here at the shop, the latest being The Goldenhour albums 'Beyond The Beyond' and 'Always In The Now' which are now on sale here in CD format. Watch this space for other reissues coming your way soon.

Click HERE for a preview of some of album tracks.
NEXT GLASGOW DATE CONFIRMED!..
I'm very excited to announce that the next NS & The Infomaniacs 'hometown' date has been confirmed..we are buzzing about this one as we'll be playing in the unique and intimate setting of The Panopticon in Glasgow on Saturday 29th September.
The gig will feature two sets, a Neil S acoustic set with guests followed by a full band 'Infomaniacs' finale to the evening in the second set. Having lived and played in and around Glasgow for most of my days and played just about everywhere there is to play it's always nice when you get the opportunity to play a great venue in the city for the first time.
The venue is steeped in history and it'll be a buzz to perform on the stage of the oldest surviving music hall in the world in what should be a very memorable night!
Tickets (priced £8) are now available from this site (using the link below), this one is expected to sell out quickly so get your tickets fast folks!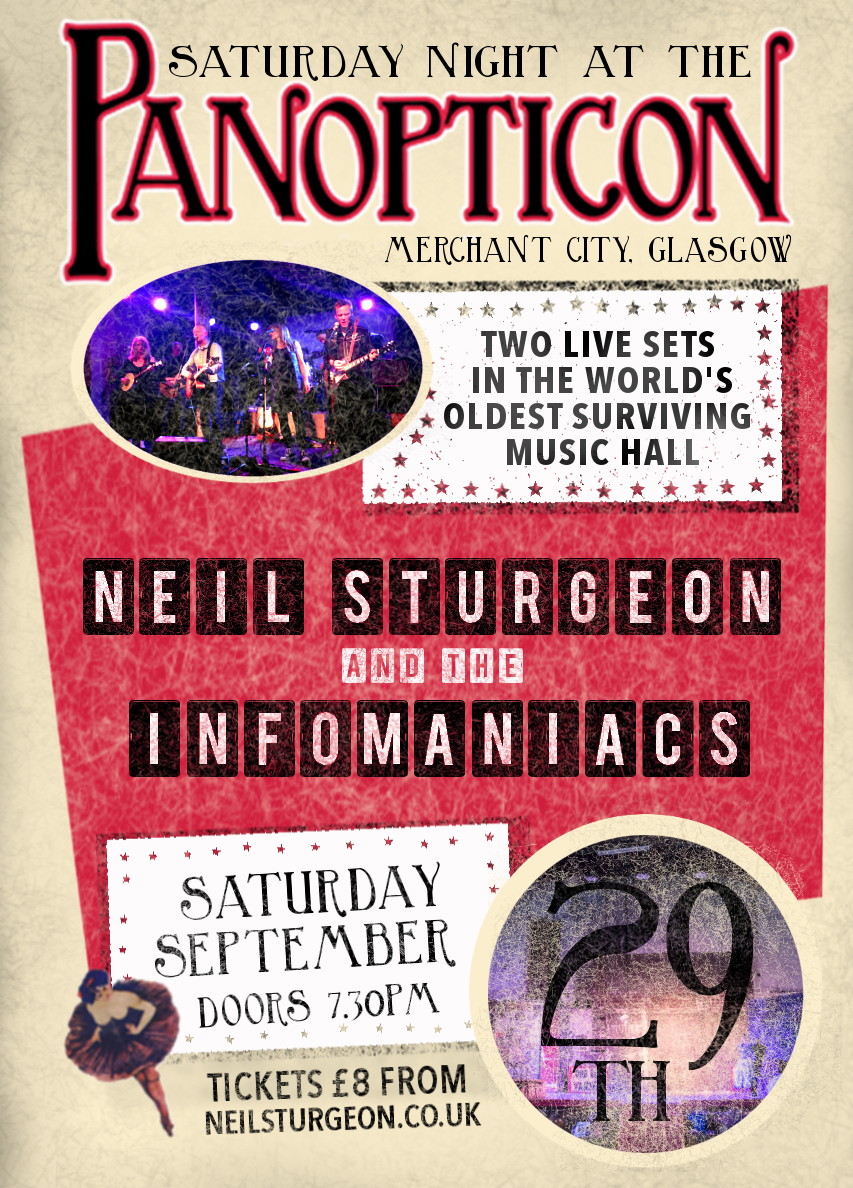 ON THE RADIO