February 2022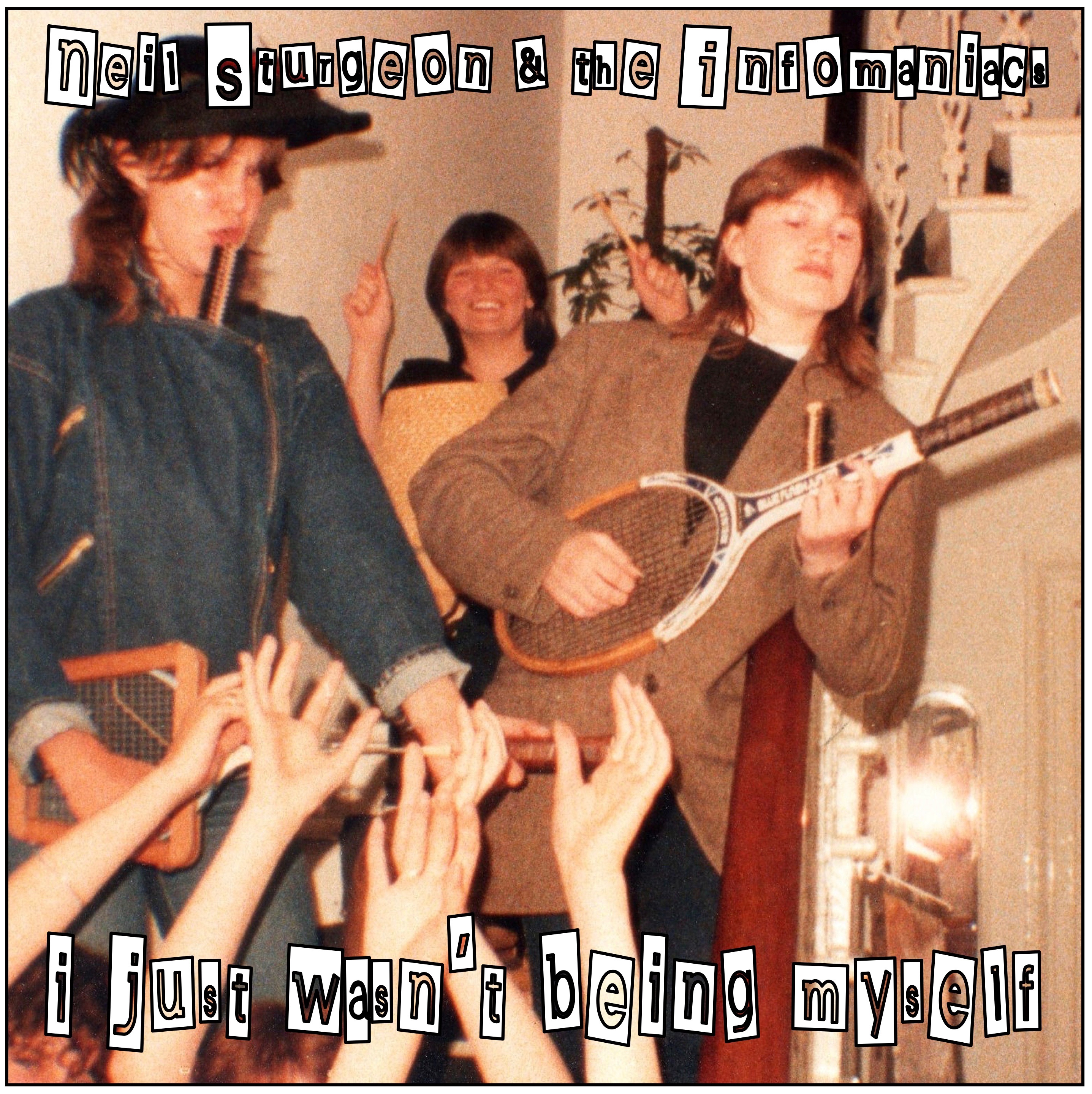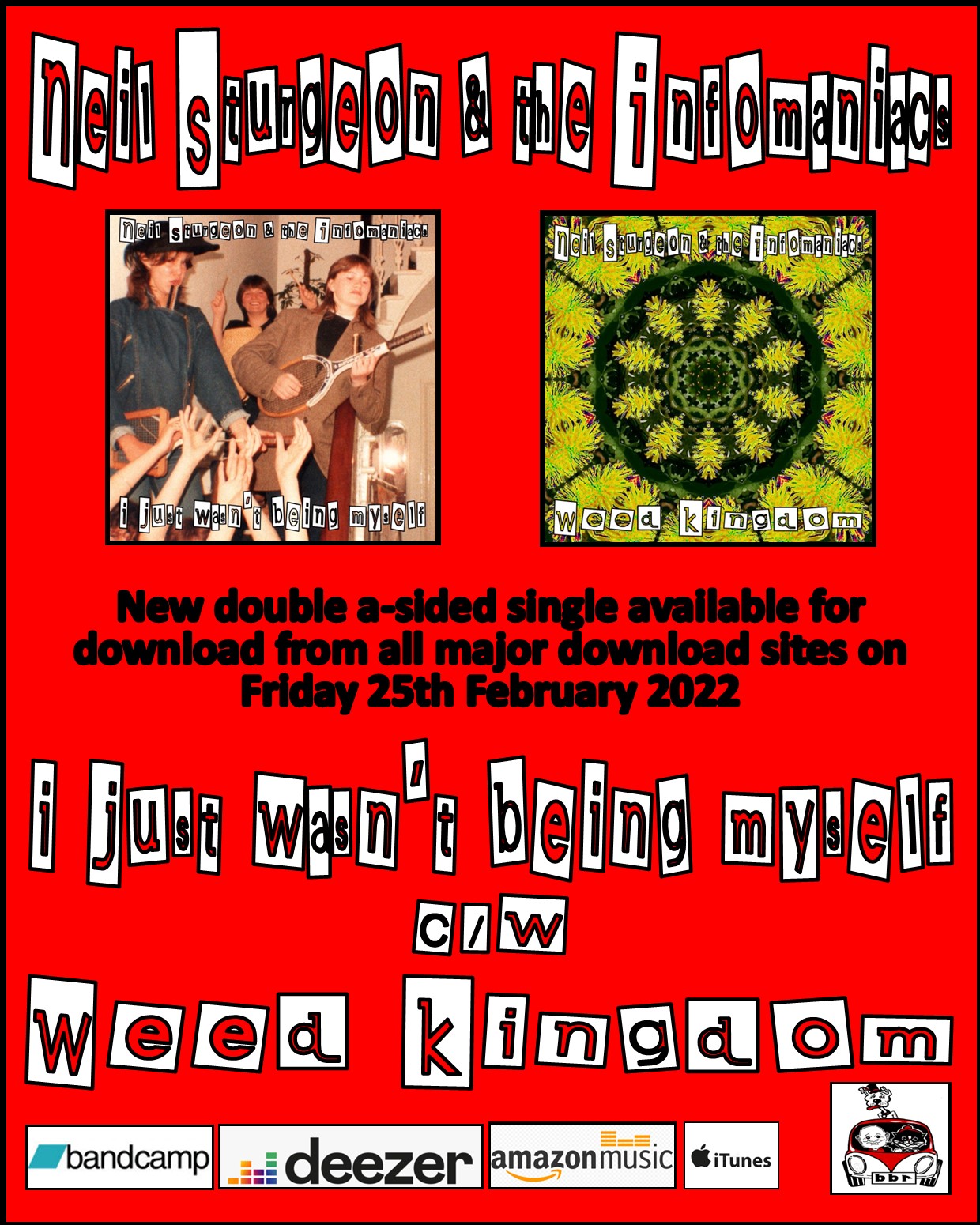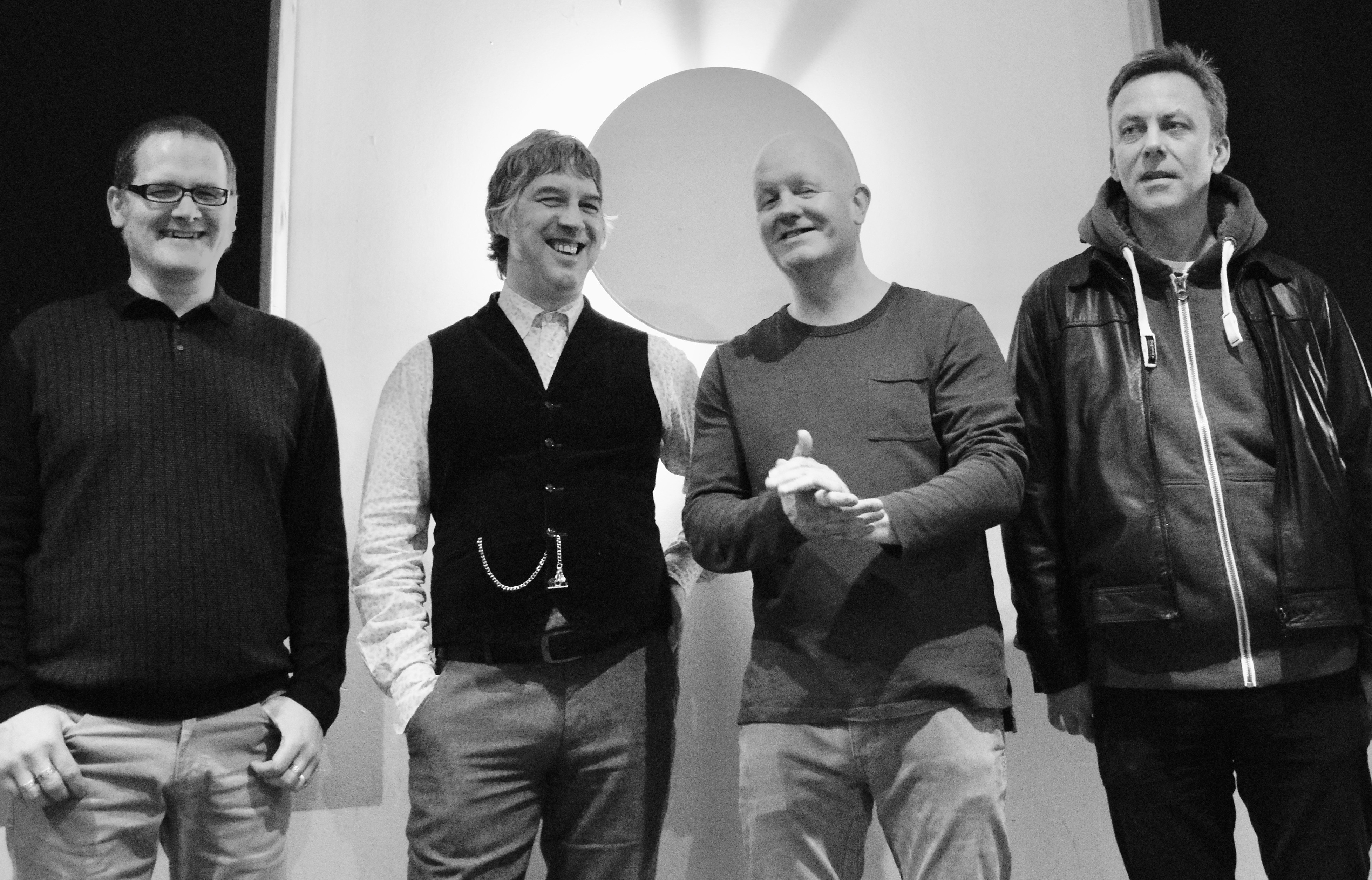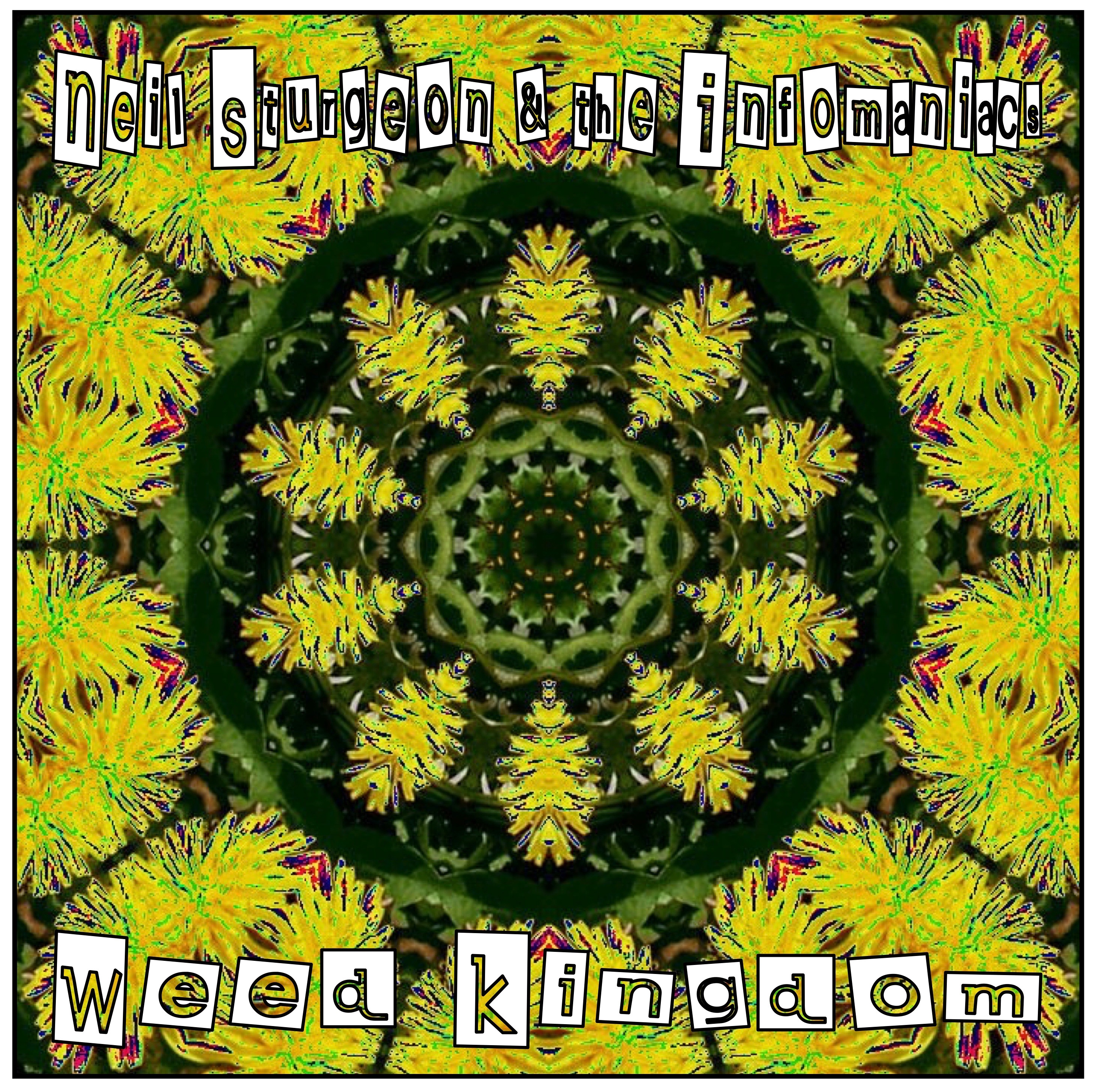 The past few months have maybe been a quiet time regarding live dates but The Infomaniacs have kept ourselves busy writing and recording lots of new songs and I'm pleased to bring news on some new music activity this month.
On February 25th we will be releasing a new NS & The Infomaniacs double A sided (digital) single 'I Just Wasn't BeingMyself' / 'Weed Kingdom'. We have plucked both tracks from a batch of new tunes that we have been recording in recent months and we are well on the way to having a new album ready for release in the near future.
We also look forward to arranging some live dates as well now that gigs are well on the way back after the upheaval of the last couple of years. It was brilliant to rehearse and play live together as a band for the first time in 18 months in December when we played a gig at the Hug & Pint in Glasgow at the invitation of Dropkick, one of Scotland's finest guitar bands and we all enjoyed our time on stage immensely and it has given us a thirst for more of the same in the months to come.
I hope you enjoy checking out the new tracks, we are really pleased with them and can't wait to get them out there on the 25th..the songs will be available for download from our Bandcamp page as well as most other reputable online digital music sites (iTunes, Amazon etc). As always your support means a lot to us and is much appreciated.
Hope to see you at a venue near you very soon
Neil S.x
NY Reflection song
New video from Neil Sturgeon and the Infomaniacs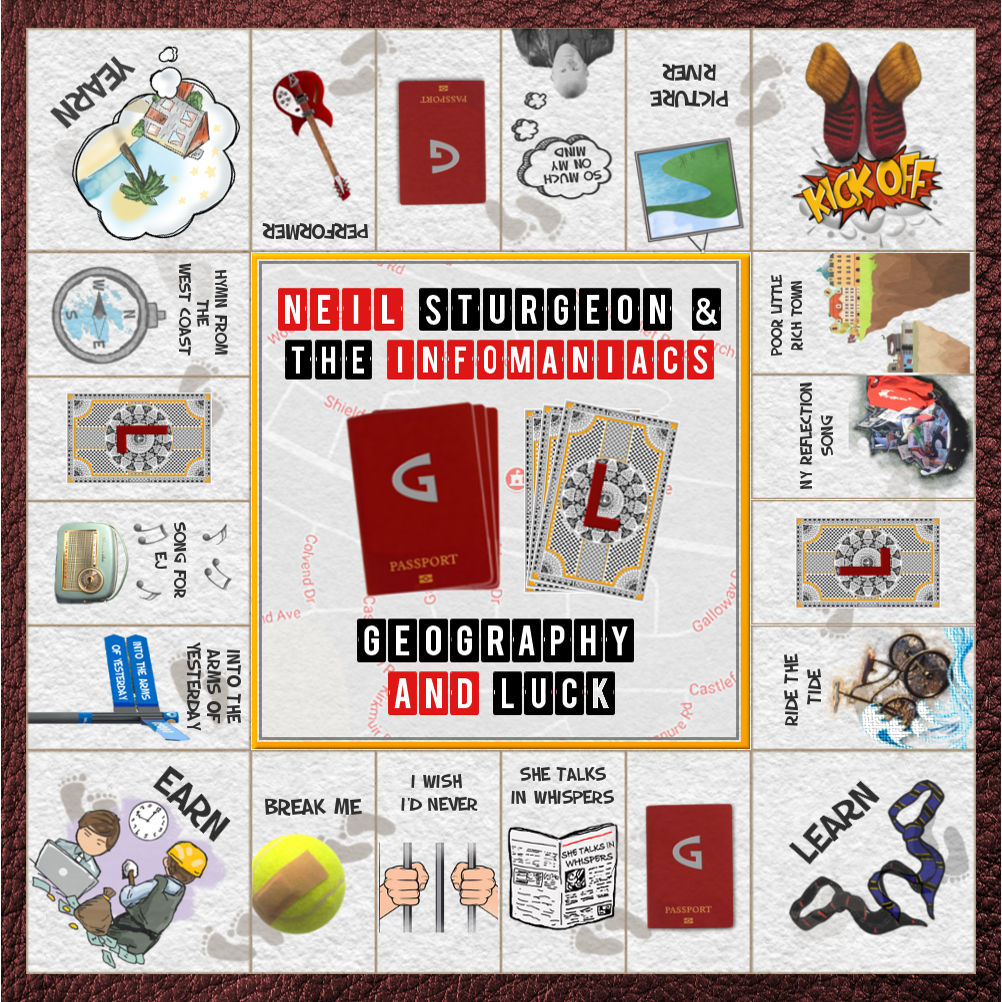 The 'Geography & Luck' album has now been officially released and I'd like to thank everyone who has bought it so far, your support is hugely appreciated. The CD version is of course on sale here at the site and from a few online stores including Kool Kat Music in the United States. The album can also be downloaded from iTunes, Amazon and many other outlets on the web and for a short time you can check the songs out via Spotify and other streaming sites.
I'm continuously adding back catalogue items to the stock on sale here at the shop, the latest being The Goldenhour albums 'Beyond The Beyond' and 'Always In The Now' which are now on sale here in CD format. Watch this space for other reissues coming your way soon.

Click HERE for a preview of some of album tracks.

GET YOUR COPY
ON THE RADIO