March 2021.
I'm very pleased to announce that the new Infomaniacs EP '24 Panels Of Light' goes on sale on Friday 26th March with four brand new songs for you to check out.. there are various ways you can play / stream / buy the songs as follows -

CD version of the EP – Buy here on this site or in digital download form from Bandcamp. BUY CD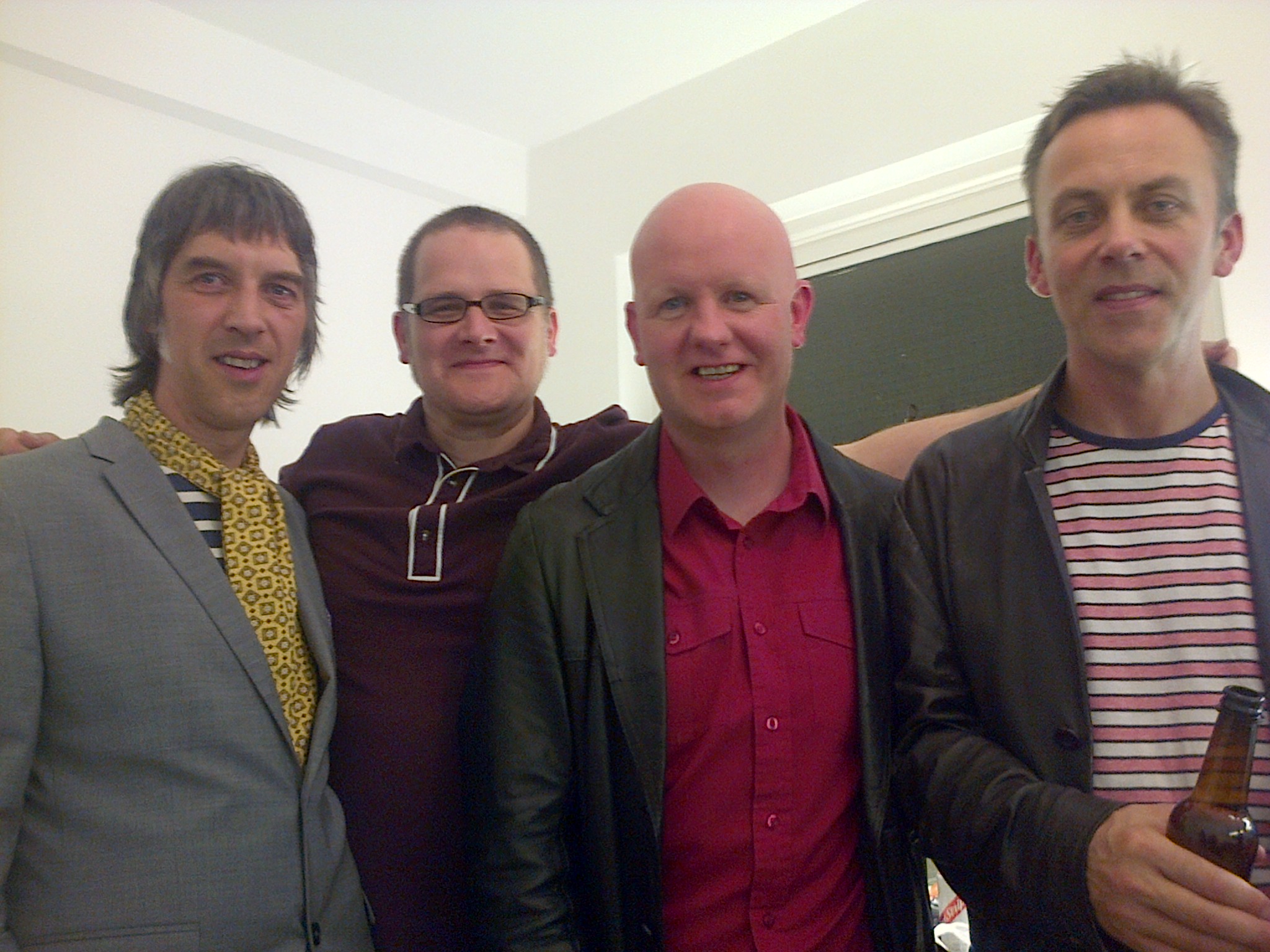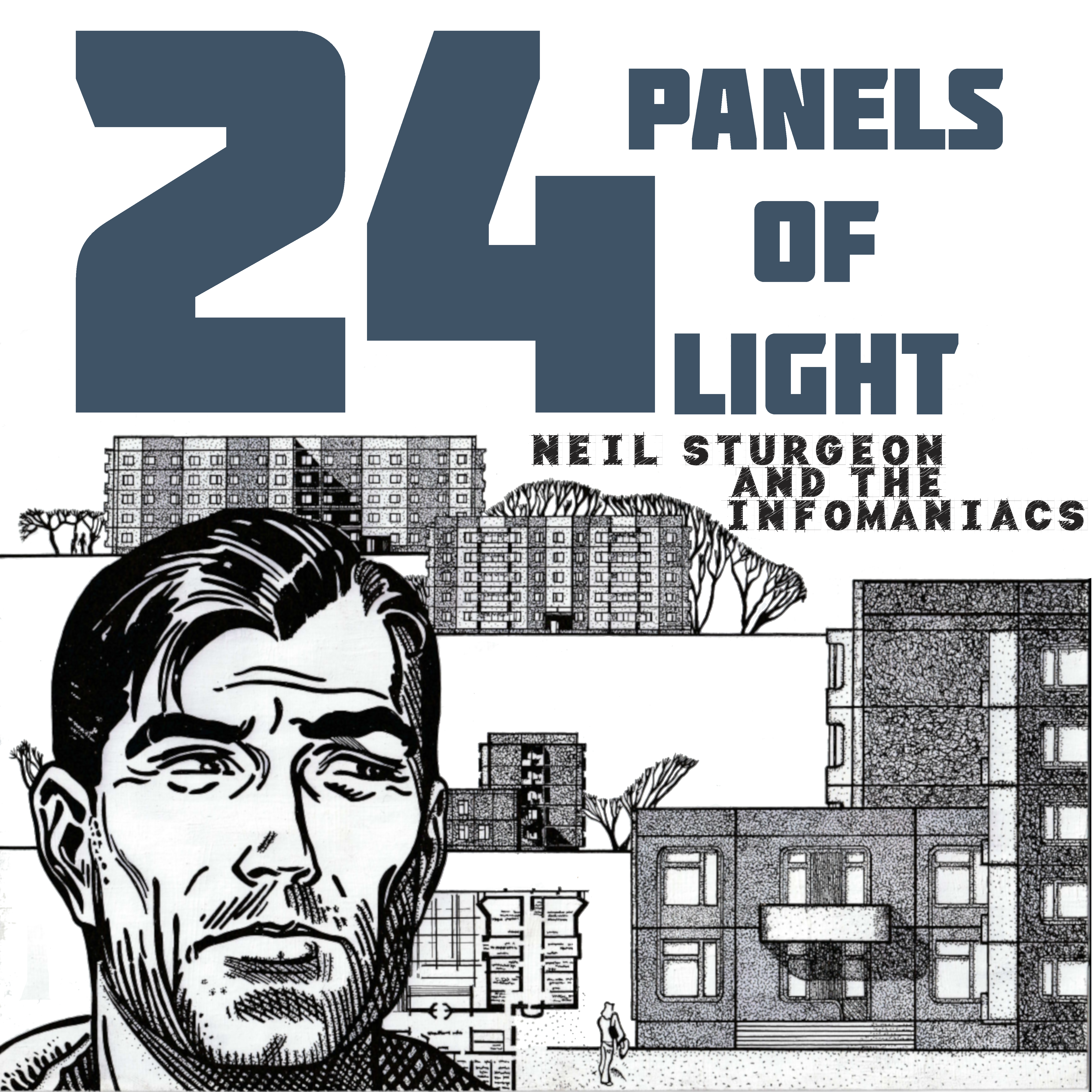 Two of the songs from the EP,' 24 Panels Of Light' & 'Silence Is' will also be available to buy as a download from most online stores (iTunes, Amazon Music etc). These tracks will also be available to check out by streaming from the likes of Spotify & Youtube Music.
In common with most artists right now opportunities to promote new releases are limited with very few live opportunities and due to social distancing restrictions it's been frustrating not to be able to get together as a band to even do promo videos for the songs as yet so we are hoping very much that you can help us get the word out there by sharing on social media and recommending to your friends that they can check out the songs for free on streaming sites..And of course purchasing the EP or individual tracks would be most helpful of all as all sales will be added to our studio fund for paying for the recording of our new album.
Regarding live performances I do have one piece of exciting news to share with you..on Monday 29th March I'll be opening for my good friend Raymond Meade at a special interactive online event to mark the 10th anniversary of Raymond's 'Fables & Follies' album. Those of you who are familiar with the Infomaniacs last album release 'Geography & Luck' may recall that Raymond guested on the opening track of that album 'Poor Little Rich Town', contributing fantastic vocals on it..it's going to be a great gig to be involved in, please join me there if you can. I'll be doing a half hour acoustic set at 8pm ahead of a live set from Raymond and his cracking band. Here's a link with some more info - GIG INFO
Hope you enjoy checking out the new music, it's certainly been a blast putting the EP together and it's one we are very proud of.
Thanks as always for your support,
Neil S (25th March 2021).x
NY Reflection song
New video from Neil Sturgeon and the Infomaniacs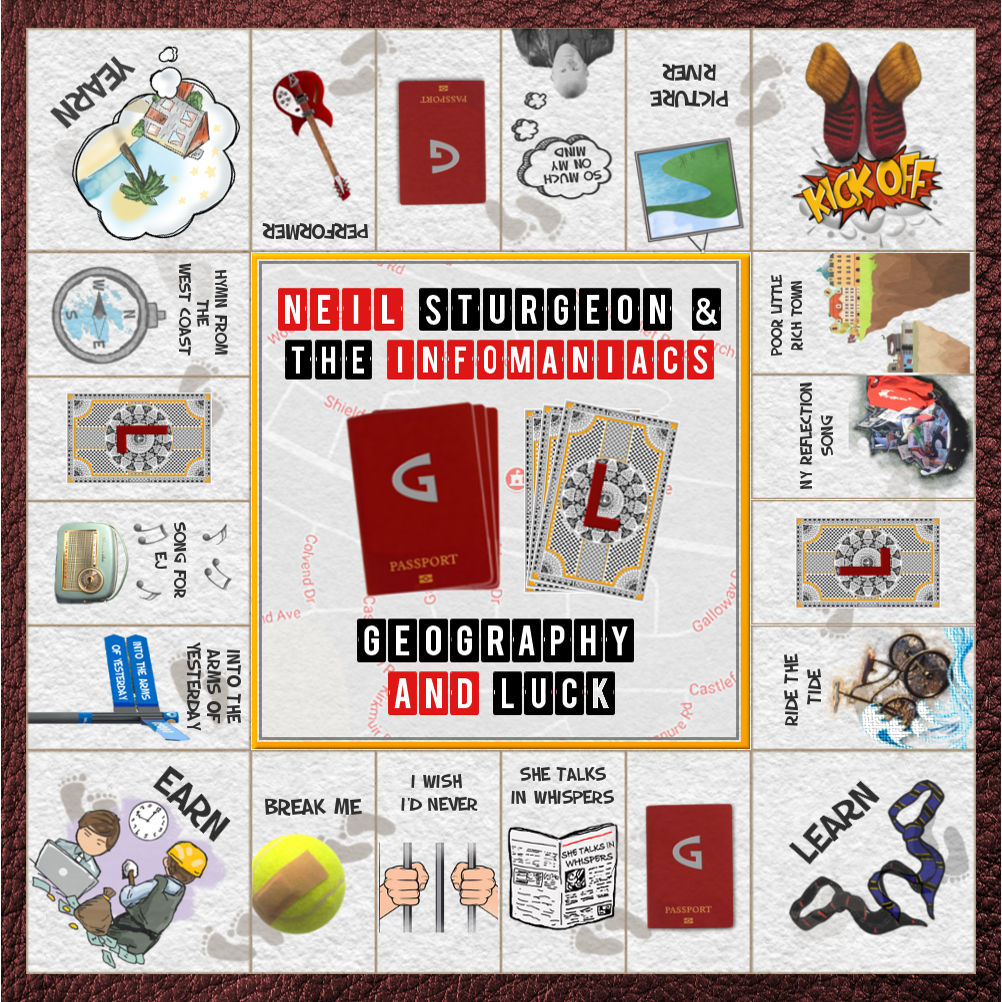 The 'Geography & Luck' album has now been officially released and I'd like to thank everyone who has bought it so far, your support is hugely appreciated. The CD version is of course on sale here at the site and from a few online stores including Kool Kat Music in the United States. The album can also be downloaded from iTunes, Amazon and many other outlets on the web and for a short time you can check the songs out via Spotify and other streaming sites.
I'm continuously adding back catalogue items to the stock on sale here at the shop, the latest being The Goldenhour albums 'Beyond The Beyond' and 'Always In The Now' which are now on sale here in CD format. Watch this space for other reissues coming your way soon.

Click HERE for a preview of some of album tracks.

GET YOUR COPY
ON THE RADIO