March 2021.
I'm very pleased to announce that the new Infomaniacs EP '24 Panels Of Light' goes on sale on Friday 26th March with four brand new songs for you to check out.. there are various ways you can play / stream / buy the songs as follows -

CD version of the EP – Buy here on this site or in digital download form from Bandcamp. BUY CD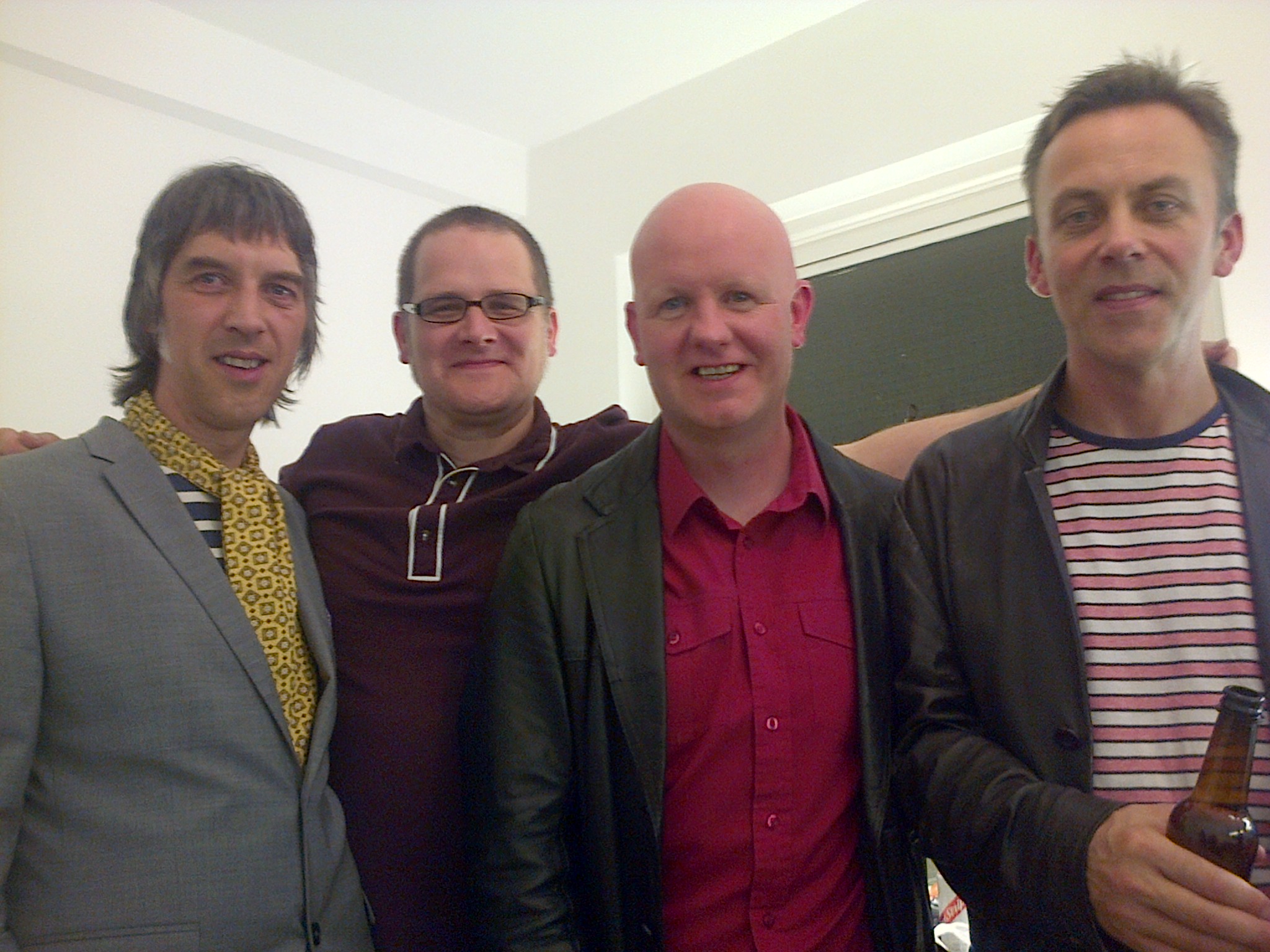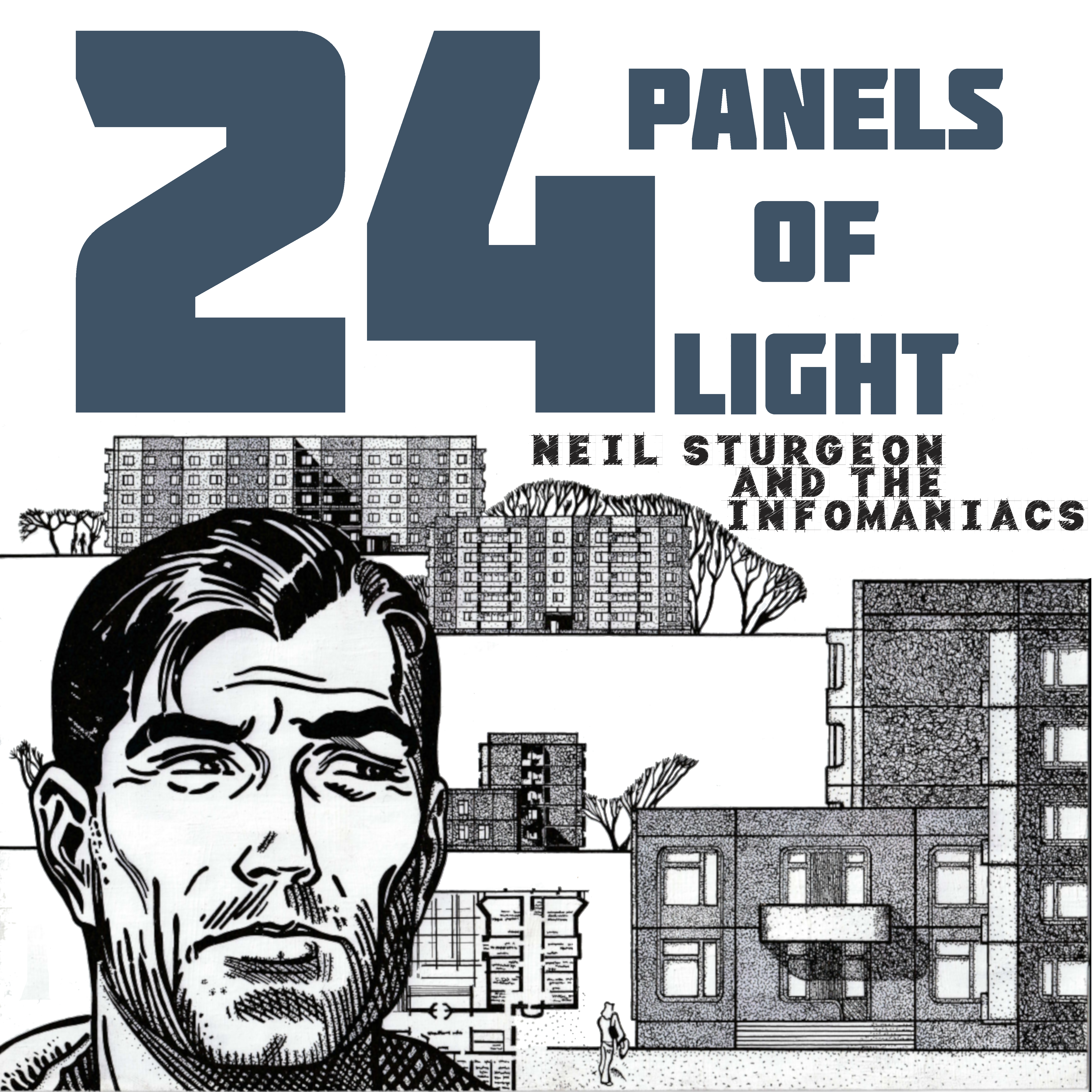 Two of the songs from the EP,' 24 Panels Of Light' & 'Silence Is' will also be available to buy as a download from most online stores (iTunes, Amazon Music etc). These tracks will also be available to check out by streaming from the likes of Spotify & Youtube Music.
In common with most artists right now opportunities to promote new releases are limited with very few live opportunities and due to social distancing restrictions it's been frustrating not to be able to get together as a band to even do promo videos for the songs as yet so we are hoping very much that you can help us get the word out there by sharing on social media and recommending to your friends that they can check out the songs for free on streaming sites..And of course purchasing the EP or individual tracks would be most helpful of all as all sales will be added to our studio fund for paying for the recording of our new album.
Regarding live performances I do have one piece of exciting news to share with you..on Monday 29th March I'll be opening for my good friend Raymond Meade at a special interactive online event to mark the 10th anniversary of Raymond's 'Fables & Follies' album. Those of you who are familiar with the Infomaniacs last album release 'Geography & Luck' may recall that Raymond guested on the opening track of that album 'Poor Little Rich Town', contributing fantastic vocals on it..it's going to be a great gig to be involved in, please join me there if you can. I'll be doing a half hour acoustic set at 8pm ahead of a live set from Raymond and his cracking band. Here's a link with some more info - GIG INFO
Hope you enjoy checking out the new music, it's certainly been a blast putting the EP together and it's one we are very proud of.
Thanks as always for your support,
Neil S (25th March 2021).x
April 2020.
Hi everyone, I hope you are all managing to stay healthy and well, we are certainly living in unsettling times to say the least. A big heartfelt thank you to everyone who is still out there working in their various fields to make life so much more bearable for the rest of us. In particular to the NHS and the care sector who are continuing to do an incredible job in seriously tough and challenging circumstances I salute you!

It probably goes without saying that the current situation has also played a bit of havoc with the recording of the new Infomaniacs album which had been rolling along nicely with Infomaniacs regulars Neil Menzies (Bass), Dave Andrews (Lead Guitar) and Marc Tuffley (Drums) on board. We have recorded six full band songs so far under the expert guidance of Johnny Smillie at La Chunky Studios in Glasgow and though some of them still have a little work to be done they are shaping up really well.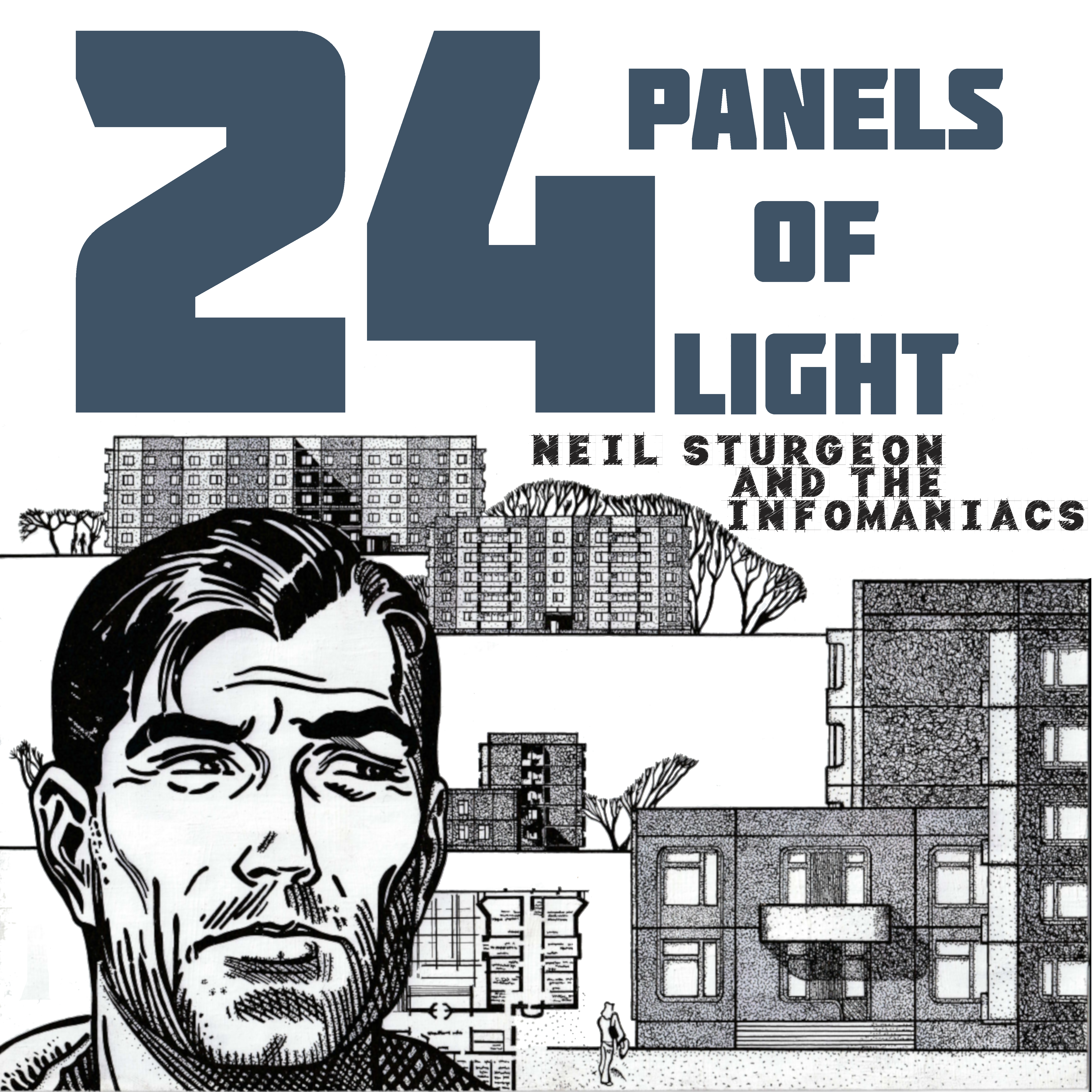 The fist single from the album is ready to go however and I still plan to release '24 Panels Of Light' in May, just a little later than first scheduled. Johnny has produced a rather fine mix of the song and I'm looking forward to getting the song out there even although sadly there obviously won't be any live shows to accompany the release of the single. I'll be trying to compensate for this a bit by putting some video performances on the site in the coming weeks, so get your song requests in folks and we'll try and have a fair bit of fun with this.. One of our favourite artists Joe Evans has provided the fantastic artwork for the single and I expect the single will be available from the usual digital outlets with a CD release to follow at a later date. Stay tuned for more details, I should have an official release date set in the near future.
With all of my regular musical work engagements cancelled for the foreseeable future I have had the time to finish some of my new songs which have been stacking up and I've been enjoying some home recording in the past few weeks. The rest of the band will all be getting involved in these too and it'll be interesting to hear how the first 'remotely recorded' Infomaniacs tracks come out in the wash! The plan is to use the tracks as part of the '24 Panels Of Light' release (initially as a digital EP) which you will soon be able to pick up from this site.
Please visit the site in the coming weeks for loads of new content for your amusement..expect loads of new music, rarities from the back catalogue and the aforementioned live videos. I'm also using the time to set up a new Neil Sturgeon Music youtube channel which will feature some old live performances seeing the light of day for the first time. Thanks everyone for your continued support and I hope you enjoy returning to the site again in the near future. Take care out there . NS April 2020.
October 2019
It's been a busy musical summer with loads of gigs, writing, rehearsing and recording going on with plenty of exciting times ahead!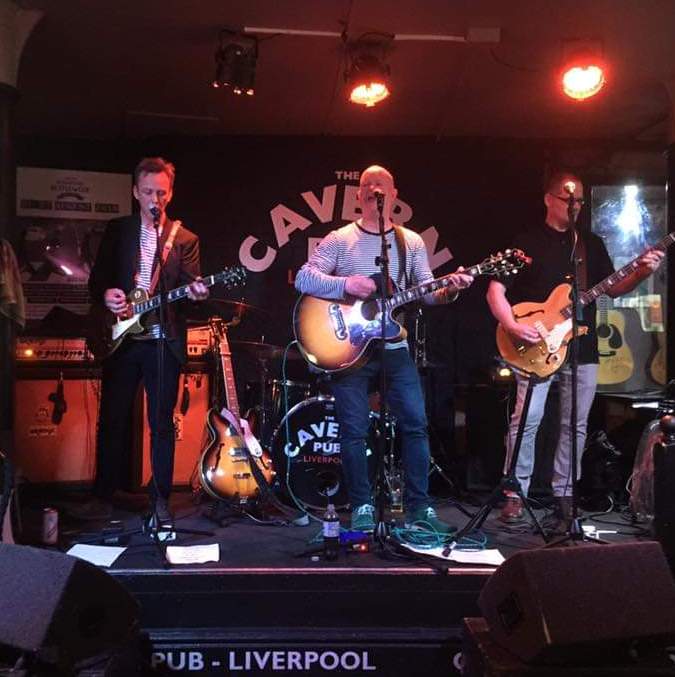 The Infomaniacs have been busy rehearsing new songs for our new album and I'm delighted to report that recording gets underway in mid October and we hope to have a new single for you all to check out in January..watch this space as they say for further details. As well as working on the new material the band played a couple of gigs at the IPO Festival in Liverpool in May. A fine time was had by all and we enjoyed catching up with some old friends and sharing the Cavern stage with many cracking bands including The Fast Camels who were in great form and invited us to play a set at their forthcoming album launch at Stereo in Glasgow on Saturday 2nd November. More info here.

I've been in solo acoustic action too over the summer with live sets at the Sunny Govan Radio fundraiser at The Rumshack in Glasgow and more recently supporting Stefan Cush (The Men They Couldn't Hang) at The Vortex in Cumbernauld where I gave live debuts to a few of the songs which will be featured on the forthcoming album and was joined on stage for a few songs with my former Goldenhour band mate Ally MacLean on keyboards.

I've also played some memorable shows with Celine Donoghue at The Merchant City Festival in Glasgow, The Marymass Folk Festival in Irvine and Glasgow's Kelvingrove Bandstand.

On the recording front I have been writing and recording home demos in preparation for the new album and was delighted to contribute acoustic guitar to Daniel Wylie's forthcoming album which is shaping up very nicely indeed and well worth checking out on it's release next year. Daniel's album is being co-produced by the most excellent Johnny Smillie at La Chunky Studios in Glasgow and I was delighted to secure some studio time there for the next Infomaniacs record.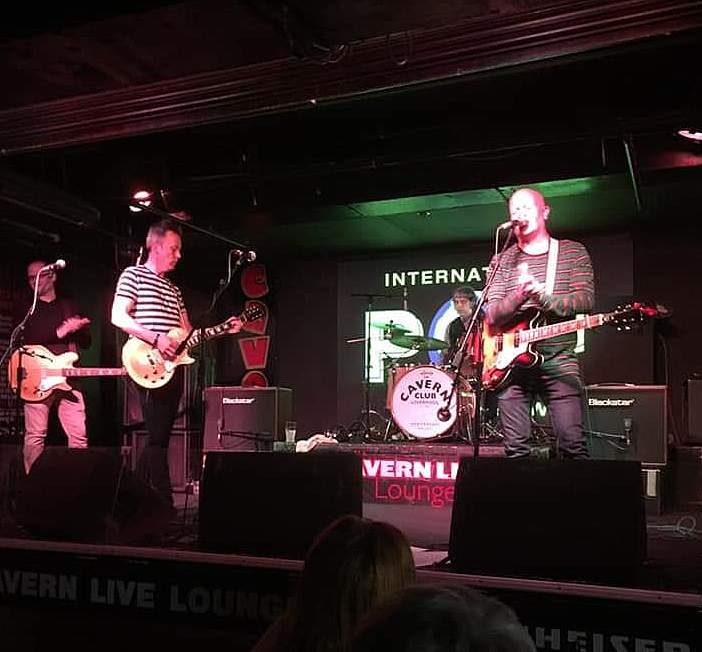 So, the next few weeks will see myself and the band in La Chunky Studios getting to work on the follow up to last year's Geography & Luck album, I'm buzzing with how the new songs are shaping up and can't wait to getting them out there in the public domain in the first half of 2020. Thanks to everyone who has purchased CD's from the store at this site and offered kind words of support, it's greatly appreciated and the funds from sales will play a major part in putting the new album together. I'll post details of the new single release in a few weeks time, there are a few 'single' contenders in the mix, with new ones 24 Panels Of Light, The Mistake and The Sound Of Tomorrow amongst the early front runners!

We are recording the new songs with a core line up of myself on acoustic & electric guitar, Neil Menzies on bass, Dave Andrews on lead guitar and Marc Tuffley on drums & electric guitar with plans for some guests to get involved later in the recording process. It's going to be a blast!!!!
All the best,
NS (October 2019)
The first couple of live dates for 2019 are confirmed!..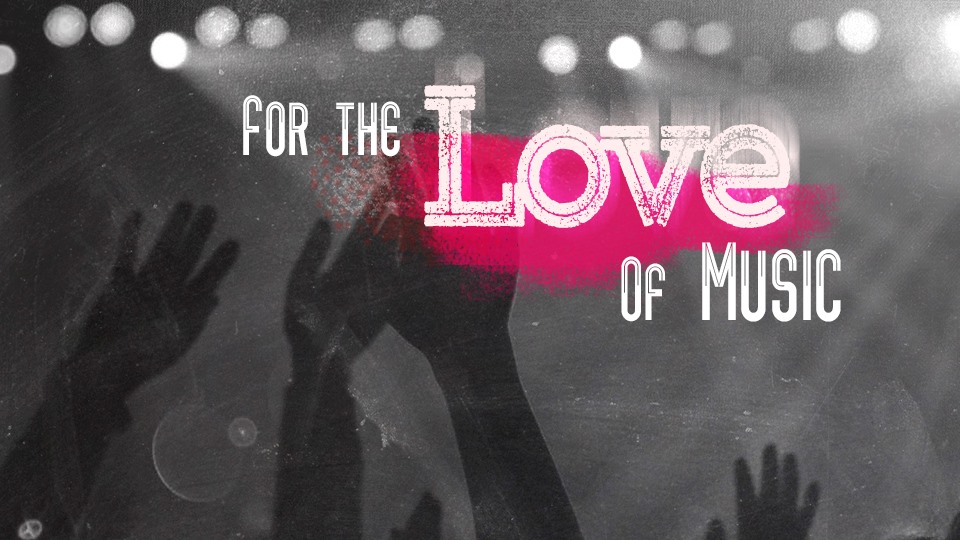 On Friday 8th February I'll be playing a solo acoustic set at The Classic Grand in Glasgow as part as a fundraising night for The Panopticon Music Hall. I'm especially pleased to be taking part as The Panopticon was very supportive last year in allowing the 'NY Reflection Song' video to be filmed there as well as an Infomaniacs live show at the historic venue in September.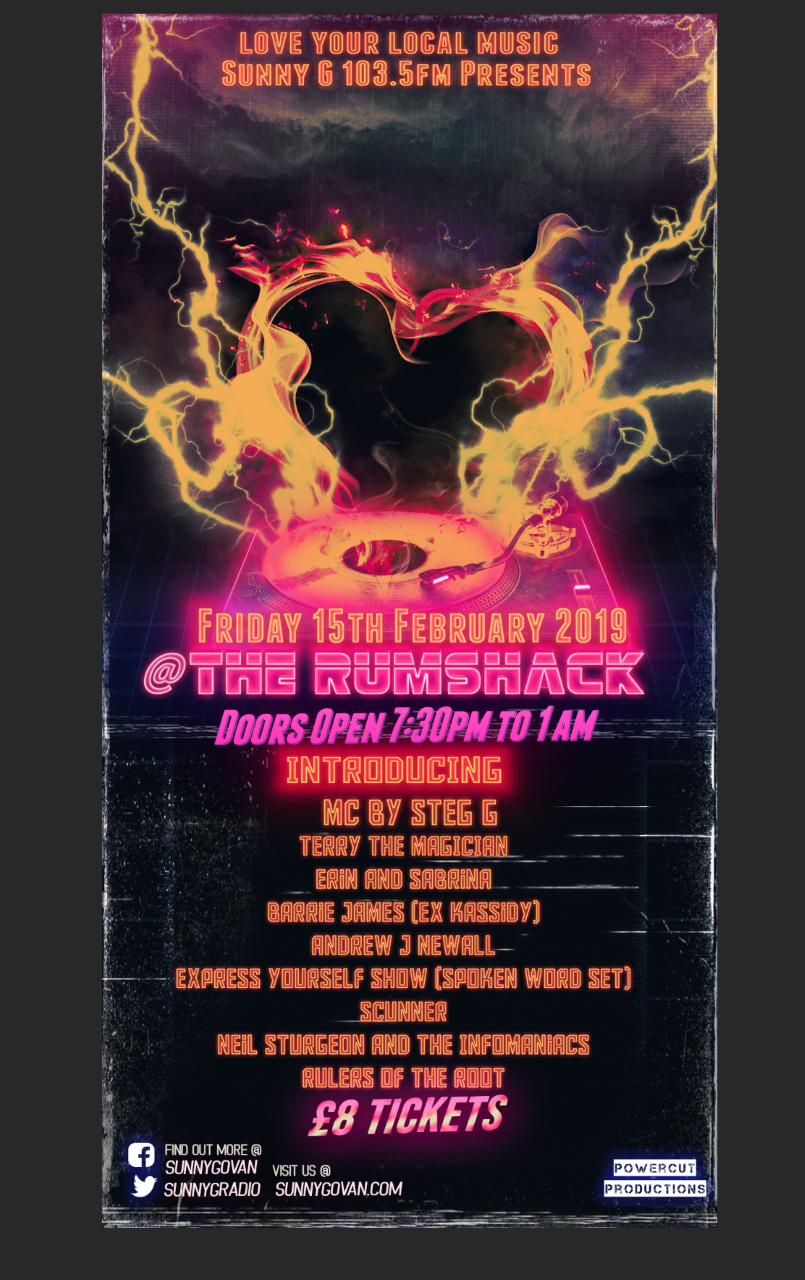 A week later on Friday 15th February the first Neil Sturgeon & The Infomaniacs live date of 2019 will be taking place at The Rumshack in Glasgow. This event is also a fundraiser, this time for Sunny Govan Radio who also showed us great support last year in playlisting the 'Geography & Luck' album..the album was also awarded 'album of the week' status on some SGR shows and we are delighted to to take part in what I expect to be a highly entertaining evening. The Infomaniacs line up for this one will feature Neil Menzies (Bass), David Andrews (Lead Guitar & Vocals), Marc Tuffley (Drums & Vocals) and myself on vocals & acoustic guitar.
For stage times, ticket info and details of the other acts appearing at both events please sign up to the Neil Sturgeon Music page on facebook and I'll keep you up to date as all the relevant info is revealed. There's lots more live activity on the horizon for the first few months of this year and we have started work on some new songs with a view to recording a new single EP in April.
I'll also be joining Ronnie McGhie on his Pulse FM show on Wednesday 13th February at 8pm to chat about my future musical plans and to play some of my favourite records, tune in on 98.4FM
Thanks to everyone who supported us in 2018, especially those of you who bought the album and helped to get the word out there. The response to the 'Geography & Luck' LP was fantastic and I look forward to getting some new music out there very soon.

NS.x
(January 2019)
Geography and Luck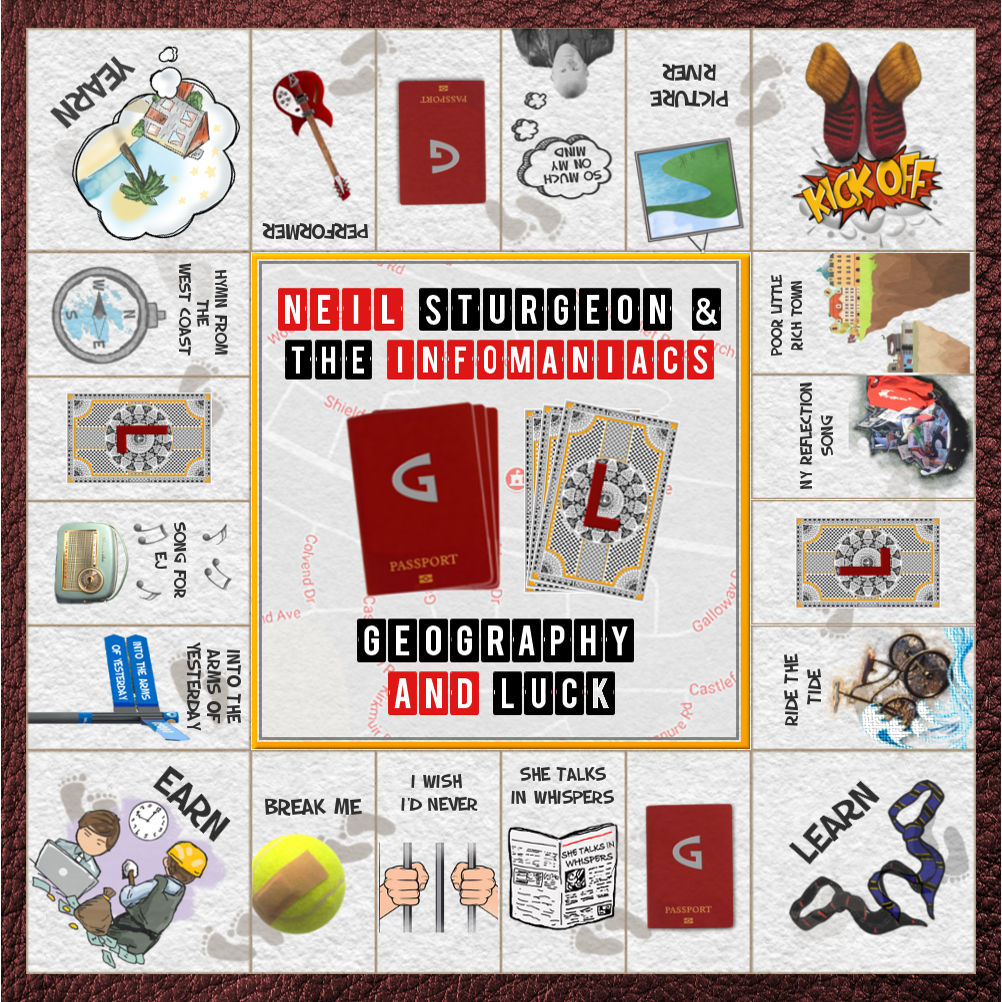 GET YOUR COPY
The 'Geography & Luck' album has now been officially released and I'd like to thank everyone who has bought it so far, your support is hugely appreciated. The CD version is of course on sale here at the site and from a few online stores including Kool Kat Music in the United States. The album can also be downloaded from iTunes, Amazon and many other outlets on the web and for a short time you can check the songs out via Spotify and other streaming sites.
I'm continuously adding back catalogue items to the stock on sale here at the shop, the latest being The Goldenhour albums 'Beyond The Beyond' and 'Always In The Now' which are now on sale here in CD format. Watch this space for other reissues coming your way soon.
Click HERE for a preview of some of album tracks.
In the news
Alternative Buying Options
ON THE RADIO












When you release a new record it's always one of the biggest thrills when you become aware that your songs are being played on the radio. I still remember the first time. My earliest band A Chocolate Morning got our first demo played on the legendary BBC Scotland show Beat Patrol and it was one of the highlights of my teenage life, what an adrenalin rush it was to hear the song we'd worked on crackling through the airwaves back at us that night. I've been lucky to have most of what I've done over the years receive excellent radio support and since the 'Geography & Luck' album release in June it's been hugely satisfying to find that the new album has been getting aired far and wide.

All twelve songs on the album have received multiple plays on radio already, many of the stations who have been supporting the record have awarded us 'Artist Of The Week' or 'Album Of The Week' status which has been fantastic. Special mentions must go to Irvine Beat FM, Dunoon CR, Camglen Radio, Keith CR & Sunny Govan Radio who have all given the album loads of airtime and coverage. It was great fun to drop in to Irvine Beat, Sunny Govan and Camglen to do interviews and live sessions just after the album's release as well. Shows which I'm a regular listener of such as the Roddy Hart & Billy Sloan shows on BBC Radio Scotland and Jim Gellatly at Amazing Radio have played tracks and it was very satisfying to feature on their playlists. In Spain the excellent Plastico Elastico show has played several tracks and the Ice Cream Power Pop & More show had G&L as album of the week too leading to airplay across the globe as the show was syndicated to the likes of Sweden, Hong Kong, Canada & the U.S.A. There's been loads more radio play Stateside too courtesy of Radio Free Phoenix, Radio Free Americana and The Music Authority amongst others. So with over 120 plays already in the first six weeks since the album's release I'm very satisfied indeed, and that's only counting the plays that I've been made aware of so far!

So what's the biggest radio 'hit' so far from the record?..well, the three singles 'NY Reflection Song', 'Break Me' & 'Ride The Tide' are up there with 'She Talks In Whispers' and 'I Wish I'd Never' running them close. Great to note that my former band The Goldenhour have been picking up some airplay too recently amid all the new album activity which is pleasing. Here's to more of the same in the coming weeks and months, big thanks to everyone who has helped to get the album heard so far.

Neil S

(August 2018)